In 2019, we were asked by SEGRO to pitch concepts for a film to celebrate their centenary, with the brief to 'mark the milestone in a fun and memorable way'. The idea the company favoured was the construction of a 'kinetic sculpture', so we partnered with specialist installation artist Nik Ramage to create a 'extraordinary contraption', inspired by the work of cartoonist Rube Goldberg.
Built and shot in three-weeks in a brand new SEGRO warehouse in Rainham, Essex, the final contraption was a breathtakingly intricate machine constructed entirely from the products of SEGRO's extensive array of customers. This included an aeroplane seat, Brompton bicycles, sheets from the Queen's dry cleaners, Thunderbird 2, 100 lemons and a two-tonne concrete drainpipe — to name just a few!
You can watch the behind-the-scenes 'making of' story HERE
Find out about Segro's experience of working with Big Button HERE
The contraption was filmed in a single take and was featured on the SEGRO website and across social media. Within just four days, Contraption became the first property sector viral video, with over 500,000 views across all social channels. It quickly surpassed 1,000,000 views thanks to social sharing, and has won multiple awards for its creativity and ingenuity.
The client was delighted. Nick Hughes, Director of Marketing and Communications at SEGRO, said:
"It's been great working with Big Button. Having the clarity and conviction to go from concept all the way to creation — and not deviating from it — to produce something so special is an impressive achievement. It was an ambitious idea and there were tensions and pressures on all of us throughout the process to deliver, but it was a really good relationship working with Big Button."
Watch the director's commentary below to hear from director Simon Crofts and artist Nik Ramage about the inspiration and process of designing the Extraordinary Contraption: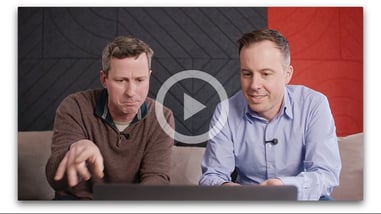 And, of course, it didn't always go to plan… here are the outtakes: